Timing is essential in this market for both buyers and sellers. Our team finds success in providing timely information and services to clients; well-informed clients make great decisions.

There are few ways we differentiate ourselves from other real estate team:
*Ann is a Broker Associate, which translates to more training and testing beyond the standard real estate agent.

* Team provides a highly responsive client experience typical of a boutique firm

* Leads the industry with innovative marketing strategies

* Ann's contact information is on all marketing.
Homes sold by Ann Cohen Team 2015-2017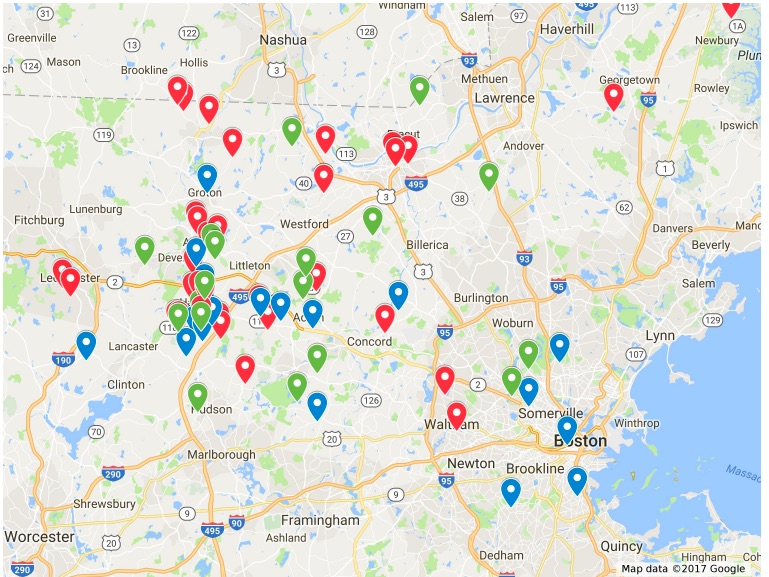 From Ann Cohen:
Because our team serves urban and suburban Boston, we stay current with the total Boston market. I specialize in strategic, innovative marketing for properties and Jeff takes the lead with the buying process. Clients win by getting two seasoned agents perspectives throughout the process.
Buyer agent, Jeff Spencer, is a life-long Bostonian. He was in mortgage industry prior to real estate; he's the numbers guy. In his real estate career, Jeff has specialized in working with buyers for the past 24 years! Whether relocating from afar or looking to buy locally, Jeff leads the buying process with decisive actions and a big heart.

I absolutely love my work! My background prior to being in real estate continues to give me skills and knowledge to add value to the client experience. I have worked in multiple MetroWest school systems, been a photographer, worked in human resources, and even ran with an ambulance crew. I am a mother of three young adults and a silly dog. Real estate sales is my full-time job, but I also enjoy Bikram yoga, barre, travel adventures, cycling/spinning, live music, running, reading, photography, walking Boston neighborhoods, and eating great food that isn't cooked by me.
Keller Williams Realty Boston Metro is really a special place. As of January 2018, we are 5th of all MA real estate firms for both dollar volume and units sold. We have about about 400 agents. The genuine kindness of our co-workers, the brilliant business model, the firm's stellar technical training/support, and the firm's commitment to social responsibility make Keller Williams Realty Boston Metro an absolutely wonderful place to work.